To Badradio, the home of Phonk, Trap & Hip Hop playing 24/7 from New Zealand & around the world.
What is Badradio?
It's a 24/7 radio station dedicated to phonk, trap & hip hop music.
Who is behind Badradio?
Badradio was started by a collective in 2018 based out of Auckland, New Zealand. The collective is a group of independent audio / visual artist and game developers.
Is there an app? (Badradio 1.0)
Yes! And it's awesome!
Badradio has a fantastic app for Apple and Android devices, you can listen to Badradio streaming 24/7 on your mobile device, both platforms support playing from the lock screen and via bluetooth.
You can download Badradio 1.0 on iOS and Android following the links below;
What is BadradioVR? (Badradio 2.0)
The radio app above is Badradio 1.0, now that we are live on the air streaming to thousands of listeners around the world, we are working on our next project.
Launching in October we have Badradio 2.0 also known as BadradioVR. Anyone can download BadradioVR to their mobile phone for free. Then, by using the Badradio headset you can jump in to the Badradio Universe where you can listen to the radio station streaming 24/7 in cool 3D virtual reality environments and experience what it's like to immerse yourself in a totally different world or dimension.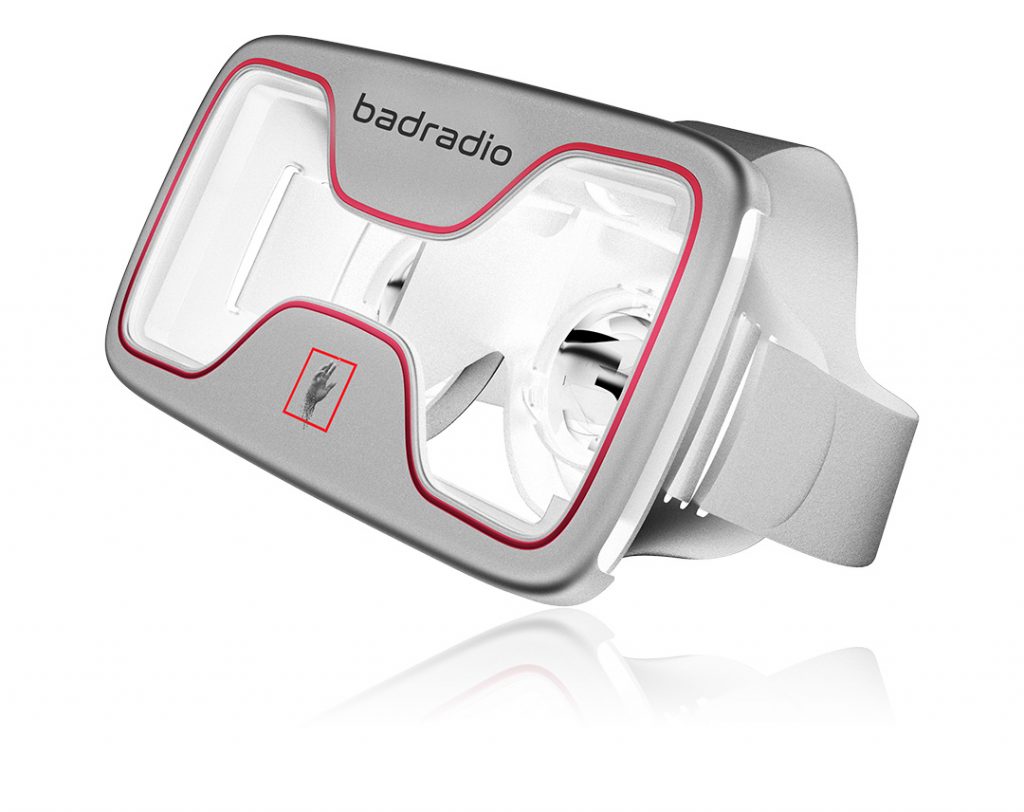 Badradio 2.0 is our first step towards our goal of redefining the future of entertainment using virtual reality.
What's this about Virtual Concerts? (Badradio 3.0)
This is Badradio 3.0 – The future of BadradioVR is virtual concerts where you, as an artist can perform from anywhere in the world and bring the audience to you!
It doesn't matter your race religion or location anyone can join the party!
To make this dream a reality we need a little help. If you're a game developer, 3D artist or think you might be able to offer help in some way, please contact me.
If you want to experience Badradio 2.0 and help fund the development of Badradio 3.0 (the virtual concerts) head over to the Badradio Shop and grab a BadradioVR headset to directly support the development of our virtual concert app.