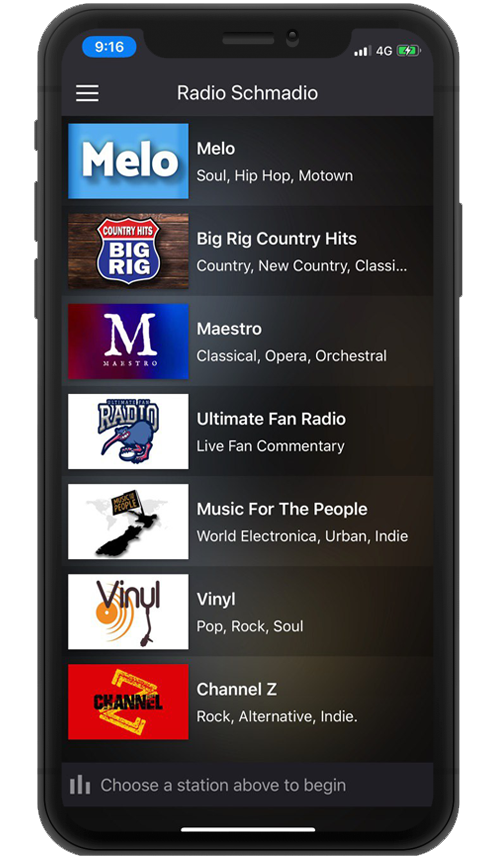 Brand new independent radio app by Thane Kirby and Ricky Newby featuring Melo, Big Rig Country Hits, Maestro, Ultimate Fan Radio, Music For The People, Vinyl and Channel Z.
This new radio app allows you to instantly stream the best independent radio stations from around New Zealand without cumbersome signups or the need to hand over your personal information.
Some of the app's features include Apple AirPlay, background play, bluetooth connectivity, show live Artist / Track Titles, lock screen controls and search.
App Store (iOS): https://apps.apple.com/us/app/radio-schmadio/id1498520977?ls=1
Google Play (Android): Coming Soon.
Congratulations to Ricky and Thane for putting together a really great app.
If you would like your station featured on the Radio Schmadio app please contact Thane Kirby.